Discover Little Havana
Destinations
14/11/2023
In the heart of
Miami
is what is today
one of the most famous neighborhoods
of the city in South Florida. We are talking about
Little Havana
, also called in Spanish
"Little Havana".
In this neighborhood full of rhythm and color, many
Latin people
and, above all, people of
Cuban
nationality or descent live together, who find in this American neighborhood a little piece of their land in which the lifestyle of their native country is recreated.
If you are lucky enough to be staying at
Park Royal Miami Beach
We invite you to visit one of the city's obligatory stops, Little Havana, where you will find a neighborhood full of life that will welcome you without a thought.
History of the neighborhood
Around
1930
, Little Havana was more of a
lower-middle class Jewish neighborhood
and a place that went unnoticed. Finally, towards the year
1960
, due to the
harsh situation in Cuba due to the Revolution
and the internal war that existed in the country,
many Cuban citizens emigrated to the United States
, and more specifically to the city of
Miami
where they could escape the merciless violence that was in the Latin country.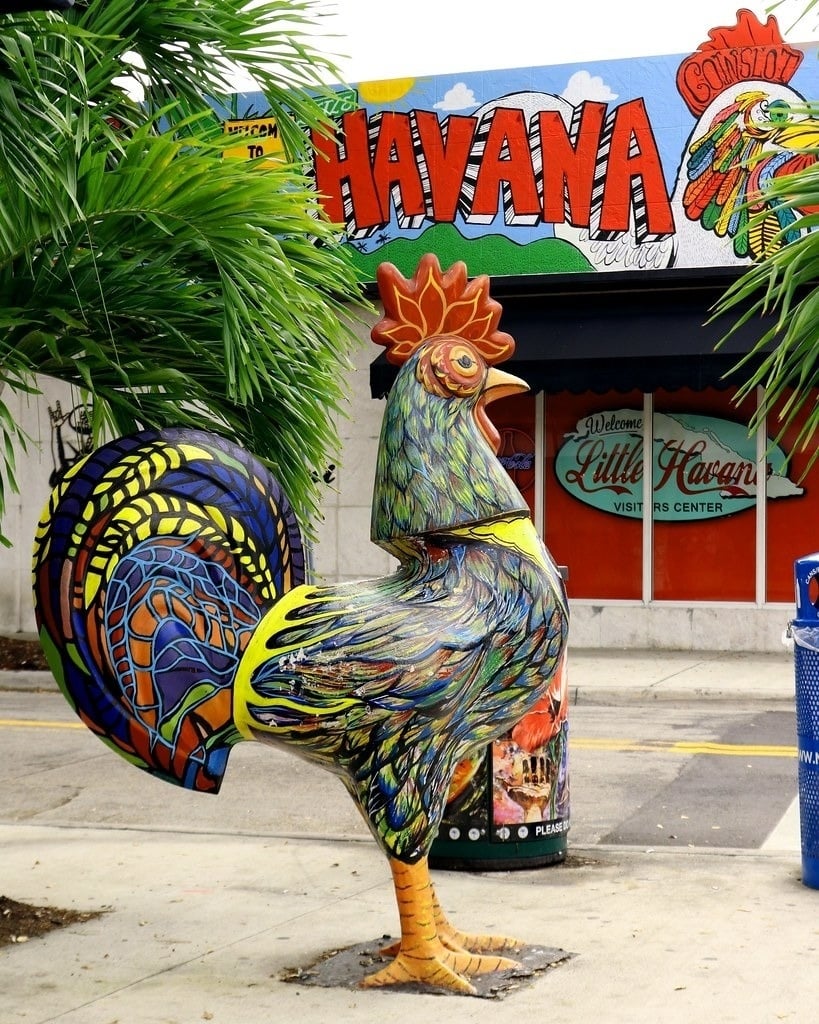 After this massive escape of
Cuban refugees
, little by little the neighborhood was transformed and named as it is known today, Little Havana, becoming the
cultural and political capital
of
Cuban Americans
, and also the center of the community of Cuban exiles.
Calle Ocho
The vast majority of life in Little Havana occurs around Miami's renowned
Calle Ocho
. On this street you can see
cigar artisans
, dozens of
Cuban restaurants, shops and venues
where you can listen to
vibrant music
... Without a doubt, it will transport you to Cuba itself in this place where
98% of its population (which exceeds 50,000 people) is of Latin origin or descent.
As it could not be otherwise, when you walk through this neighborhood the
aroma of traditional coffee is intense
and you can see many elderly people playing dominoes and trying to fix the world while they talk about the past and future of Cuba.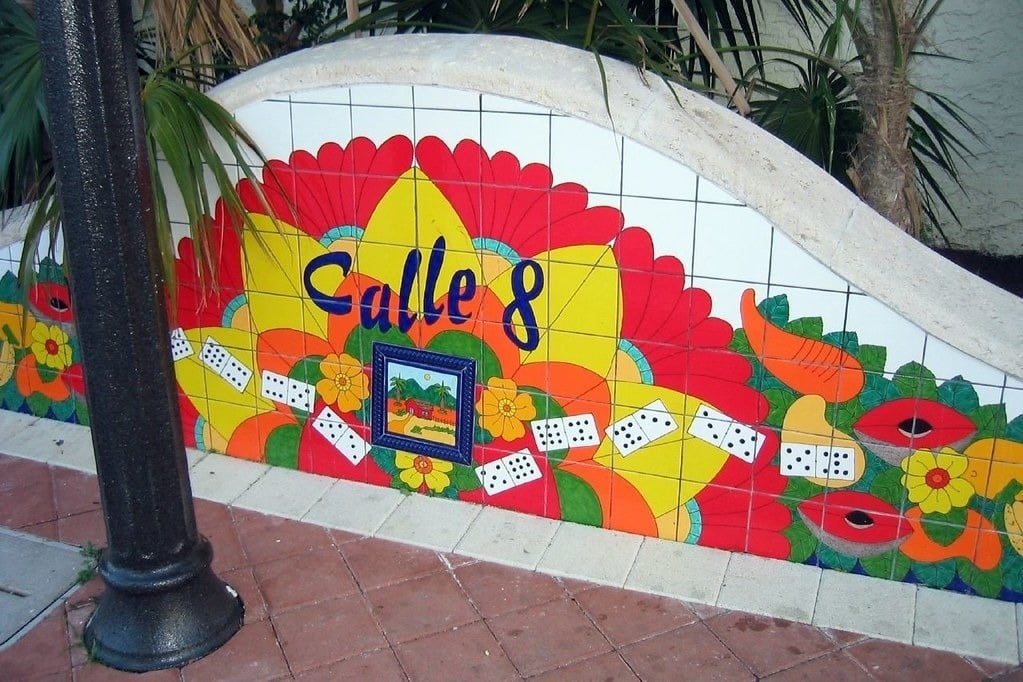 If you walk along Calle Ocho it is essential that you enjoy a
good Cuban coffee
or the famous
Guarapo
, a type of juice based on
sugar cane juice
.
Along this famous street in Little Havana there is a very curious attraction for visitors, nothing more and nothing less than the
Latin Walk of Fame
in which the most prolific artists of this country are remembered:
• Andy Garcia
• Gloria Estefan
• Celia Cruz
• Julio Iglesias
• Sammy Sosa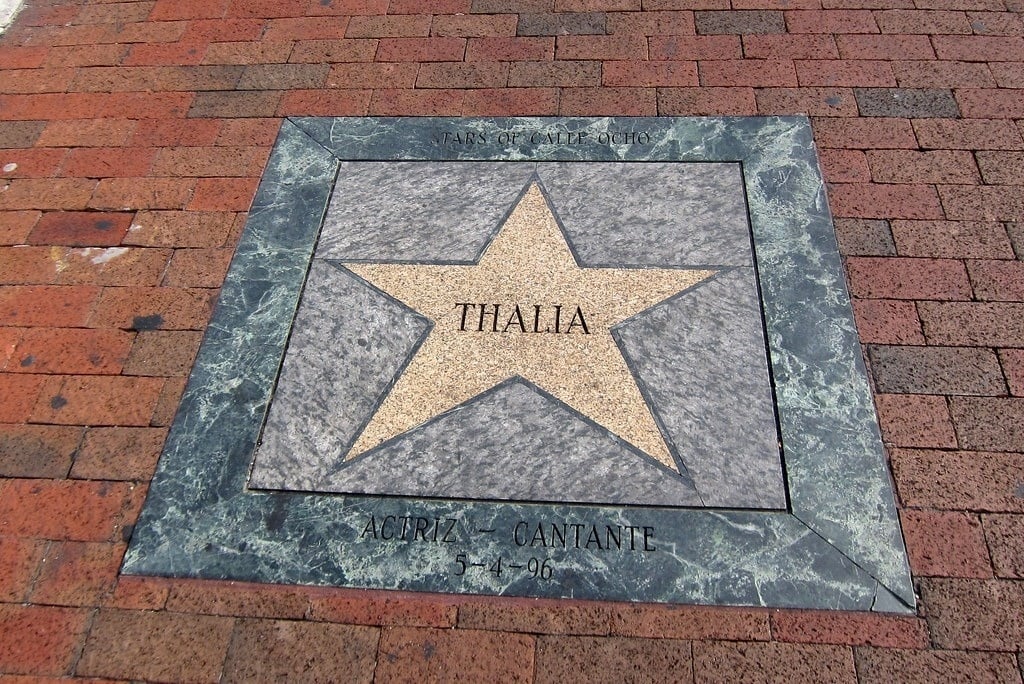 Other places of interest
Máximo Gómez Park
This place is a mandatory stop in Little Havana and there we will basically find a large number of
elderly Latinos and Cubans playing dominoes and chess
, which is why it is also known colloquially as
Domino Park
.
As a curiosity, we have learned that players follow
very strict rules
and can be expelled if they shout or speak badly to other players.
13th Avenue
To the south of Calle Ocho begins
Avenida 13
, a very quiet place in the Cuban neighborhood where we can find the
Cuban Memorial Boulevard
and it is the
patriotic heart of the neighborhood
.
On the walls of this avenue we can see
graffiti and sculptures in honor of great figures in Cuban history
such as the revolutionary poet José Martí or the war hero Antonio Maceo.
It is a perfect place to take a break after touring the lively Calle Ocho, because it is a very quiet, pleasant and cozy place.
Little Havana's Tower Theater
This is
one of the oldest monuments in the city
and was built in
1926
. This historic theater has an
Art Deco
style and today shows
films and shorts in Spanish or English
. It is also common to see projects by
filmmakers from Miami
who are
growing
.
During the period when the Little Havana neighborhood was at its peak, this theater was the
only movie theater
in all of
Miami
where you could watch
movies with Spanish subtitles
.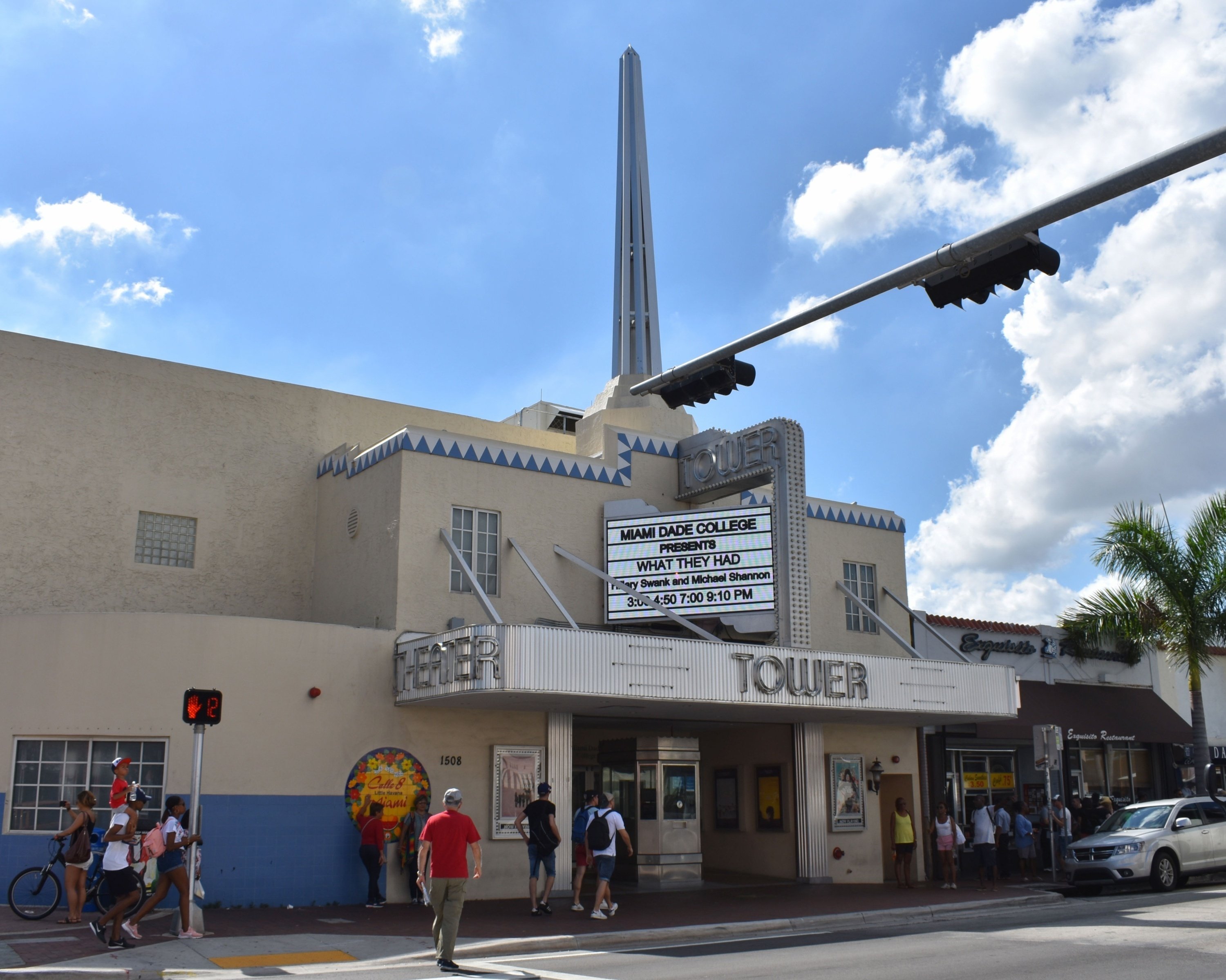 To this day it continues to be one of the biggest tourist and leisure attractions of this city in southern Florida and is
just 20 minutes by car
from
Park Royal Miami Beach
, so we invite you to visit this unique neighborhood that, without a doubt, will not leave anyone indifferent.