Earth hour
Sustainability
24/03/2023
Park Royal Hotels and Resorts join the
Earth Hour campaign
to raise awareness among the population with specific actions that will help counteract the impact of
climate change
on the planet.
16 years ago, an initiative came to stay raising awareness among the population and thus give
planet earth a break
by not consuming electricity for 60 minutes. Earth Hour is a global activity promoted and conceived by the
World Wide Fund for Nature
(WWF) and the
Leo Burnett
advertising agency that was born in the distant 2007 in the city of Sydney, Australia.
This is how this symbolic gesture that began in Oceania quickly spread throughout the world. It is undoubtedly one of the most emblematic climate actions to protect planet earth and that generates a great impact that consists of turning off the lights of buildings and monuments for an hour.
In this way on Saturday, March 25th all our
Park Royal Hotels And Resorts
will unite this noble action for the care of our planet, symbolically turning off the lights for 10 minutes and inviting guests to form with candles the "60+" as a way of joining this initiative.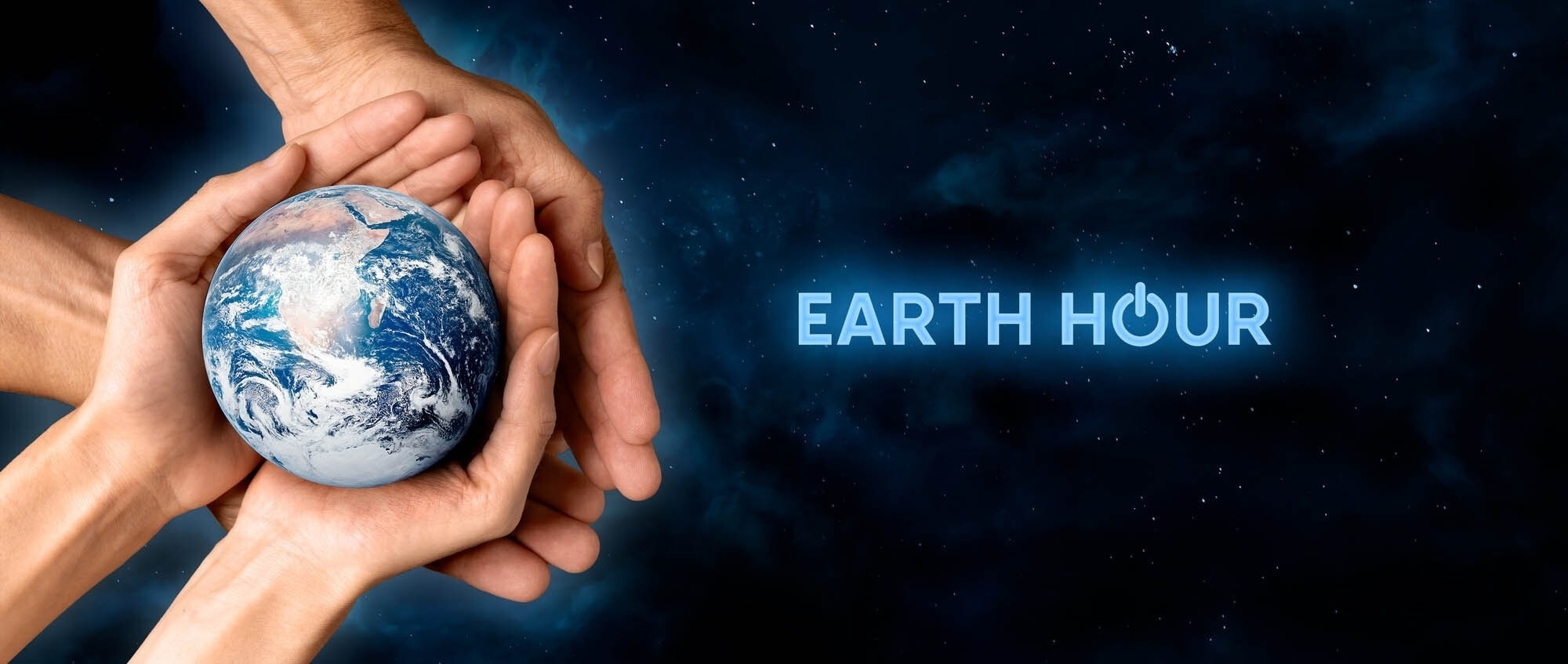 Actions to join this initiative
At
Park Royal Hotels And Resorts
, we give you a series of recommendations that you can carry out throughout the year, which will make the world a cleaner and more emission-free place.
• Disconnect from everything and relax, take the opportunity to exercise, talk, and reflect
• Organize eco-reunions with family or friends using candles, lamps, lanterns, and battery-powered radios
• Attend any event using clean transportation such as bicycles, skates, skateboards, scooters or just running or walking
• Change the incandescent light bulbs in your home for low-consumption ones and use natural light for as long as possible
• Keep hot water in a thermos instead of constantly using the microwave
• Take your food in reusable containers, so you will reduce unnecessary plastic waste • Plant trees in your garden or propose to do it around your home and work
• Save water by taking short showers and don't leave the tap running while you brush your teeth
• Always carry reusable bags
Take care of the environment
When you go to the beach, take a disposable garbage bag with you: water bottles, snack packages, napkins, etc. This way you will avoid the temptation to leave it lying around.
At the hotel, you can follow the recommendations for saving water by using the same towel and the same sheets during your stay.
In hotel restaurants, serve only what you are going to consume. Did you know that about 1,300 million tons of food are wasted every year in the world? Let's take care of our planet and its resources.
At
Park Royal Hotels & Resorts
, we know that this type of intentional action will put us all on the right track to give our planet a healthier future.