Humacao Puerto Rico: the coastal destination with amazing beaches and wildlife
Destinations
31/01/2022
Do you want to have a perfect vacation? In that case, Park Royal Hotels & Resorts has the best option for you: Humacao, Puerto Rico. Its vivacious nature and paradisiacal beaches are famous all over the world; it is the best place to relax and enjoy some limitless fun.
Keep reading before you travel to Humacao Puerto Rico!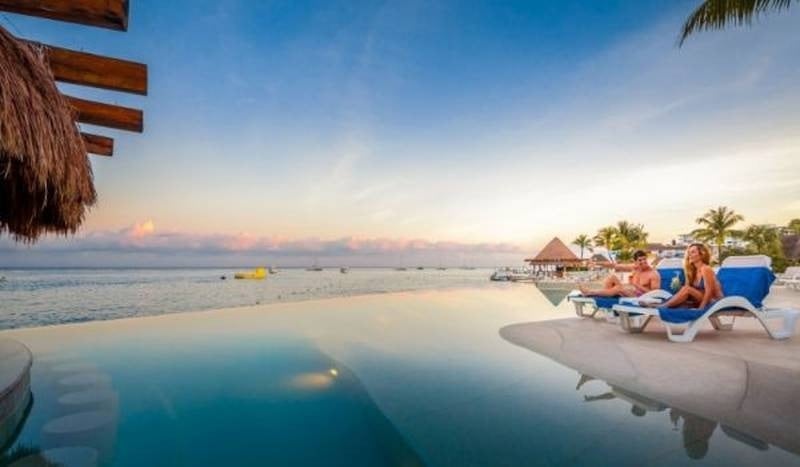 Humacao Puerto Rico is an autonomous city located on the east coast of Puerto Rico and belongs to the East Coast region. Its territory is home to 13 neighborhoods and the island of Cayo Santiago or Mona Island (a small archipelago inhabited only by rhesus monkeys).
The mild climate of Humacao Puerto Rico makes sun and beach tourism enjoyable all year round. Its temperatures are characterized by its great stability, hovering around 32 degrees in summer and 27 degrees in winter. As in the rest of the Caribbean, humidity levels are quite high (annual rainfall reaches 2.5 m).
3 plans to enjoy Humacao to the fullest
Humacao Puerto Rico: your earthly Eden
The 3,000 acres of the Humacao Nature Reserve will delight any nature lover. It is a natural paradise where you can enjoy all kinds of outdoor sports (biking, paddleboarding, kayaking, hiking, etc.) To visit Mona Island and El Yunque National Forest are other plans that can't be missed.
Taste the delicious huacameña food
After a relaxing day at the beach, there is nothing better than pampering yourself with the exquisite flavors of Creole gastronomy and refreshing mojitos. Did you know that the bars and restaurants of Punta Santiago are famous for their lobsters, fried beans, and stuffed mofongos (a dish with fried bananas as the main ingredient).
Experience the purest Caribbean style
Punta Santiago, Sun Bay, and Palmas del Mar are considered the best places to live in Puerto Rico, these are the main of the 8 beaches that Humacao has. Palmas del Mar has everything the traveler is looking for: golf carts for tours around the area, family activities, and central hotels like Park Royal Homestay Club Cala Puerto Rico.
Are you looking for hotels in Humacao Puerto Rico?
Want to have a great time in this Caribbean paradise? Then bet on one of the best hotels in Humacao:
Park Royal Homestay Club Cala Puerto Rico hotel
, an exclusive complex of villas located in Palmas del Mar.
Park Royal Homestay Club Cala stands out among the hotels in Humacao Puerto Rico for its privileged location and its cozy, warm and comforting facilities, where our spacious villa-style rooms stand out, with everything you need to enjoy your stay in this paradisiacal destination. But that's not all, our sumptuous gardens, and outdoor pools, as well as the drinks and snacks offered at our Oasis Pool Bar, will undoubtedly take your relaxation to the next level.
We put at your disposal a VIP leisure offer. Imagine what it means to enjoy in such a quiet and select environment as Palmas del Mar. What more could you ask for?
The charms of Humacao Puerto Rico make it an unbeatable destination to enjoy a premium tourist experience. Are you ready to book a room at Park Royal Homestay Club Cala Puerto Rico yet?