Natural treasures in Orlando
Destinations
24/10/2023
Orlando is one of the most massive cities in Florida and the United States if we talk about tourism. It is a large market where several of the most famous
theme parks
on the planet are located, such as Universal Studios and Walt Disney World Resort, it also has
large skyscrapers, kilometer-long shopping centers, an NBA team
(Orlando Magic) and, in short, these are the reasons for which this city is best known.
But…
what if Orlando is much more than that?
In this article we show you from Park Royal Orlando that in this place there are authentic natural treasures that would leave you speechless and that, indeed, it is much more than a crowded and cosmopolitan city full of theme parks.
Crystal River Springs and Manatees
On the outskirts of Orlando are two of the most exciting natural sites in Florida, the springs "Crystal Spring" and "Three Sisters Spring" and it is that, apart from being one of the largest aquifers in Florida, there is a group of more than 400 manatees that live in the area each year when they migrate to this spring in search of warmth.
These springs are located in the small town of
Crystal River
, just outside from Orlando, which has a large expanse of natural waters where you will not only find the well-known
"Crystal River manatees"
but it is also possible to spot other animals such as
ospreys, dolphins or even alligators
.
Swim with the manatees
Every year, when the temperatures in the Gulf of Mexico drop, the manatees in the area move to
warmer waters
like those of Crystal River, and followed by a large number of nature lovers, tourists and local people, they lend themselves without any danger to
share their baths with these people
.
It is an incredible experience in which humans can feel more connected to nature thanks to these friendly mammals.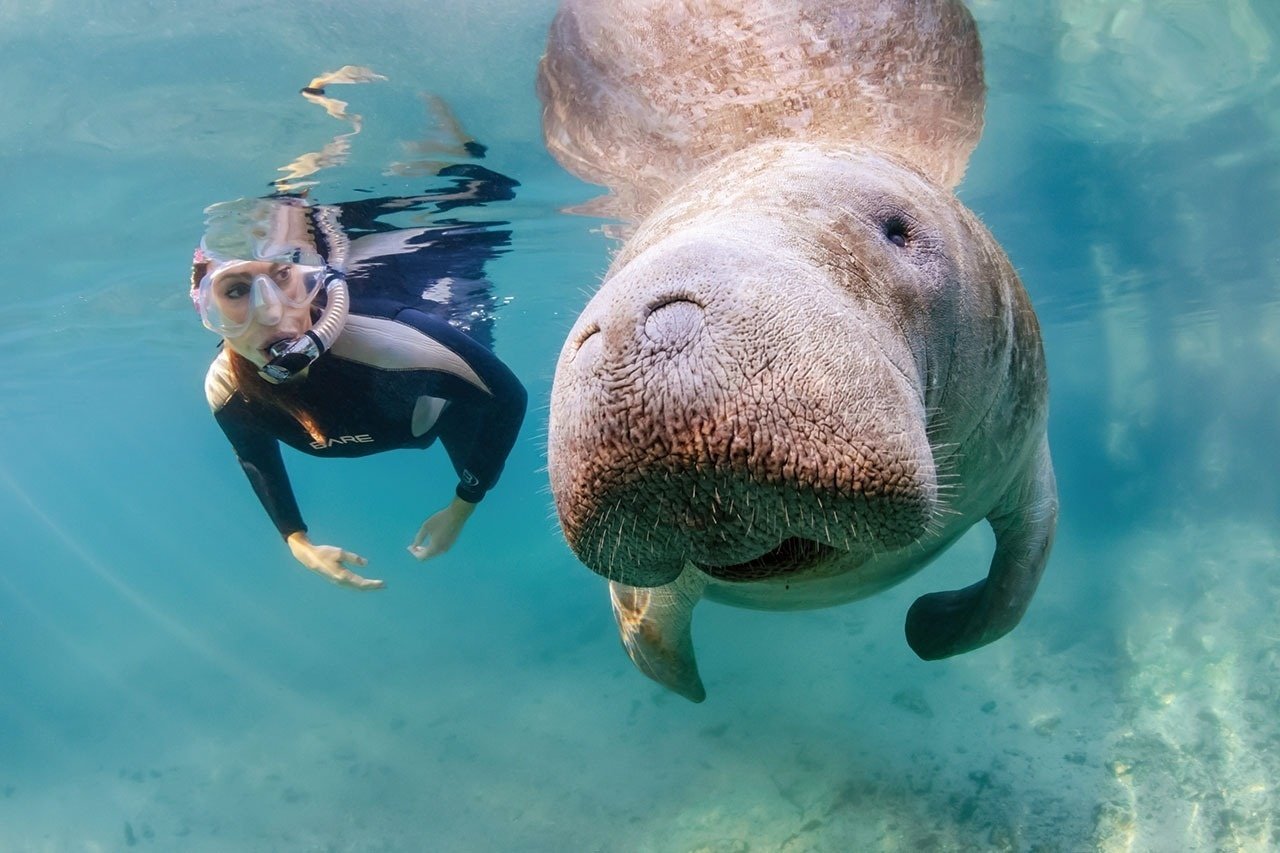 Wekiwa Springs State Park
Just 42 minutes from
Park Royal Orlando
and with easy access is one of the natural sites most famous in Orlando, Wekiwa Springs State Park, where history, beauty, nature and incredible crystal clear waters come together to give life to this very special place in the state of Florida.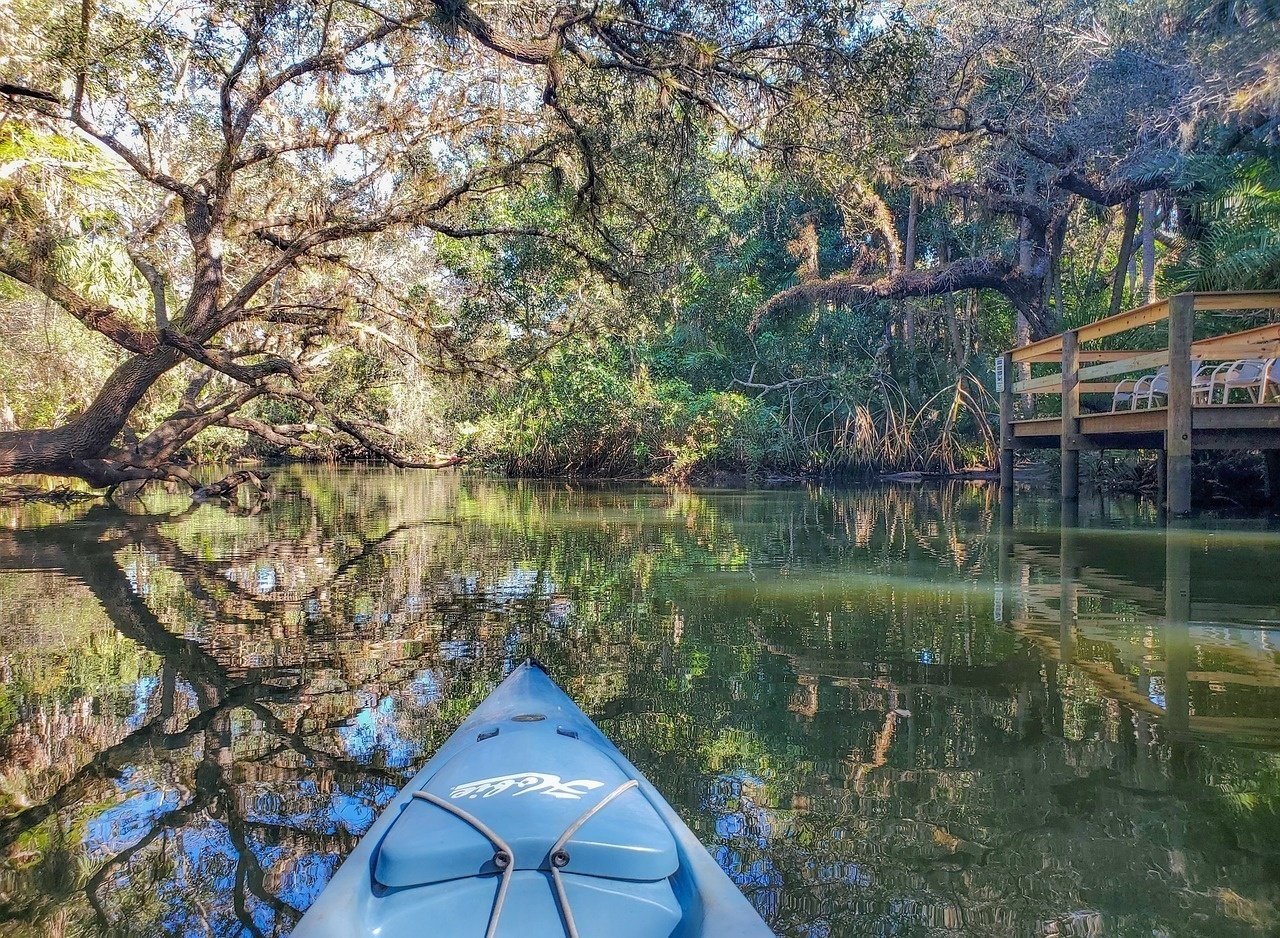 The park
This park has been inhabited in the past by
indigenous and native Americanss
who lived in the area, fishing and hunting native fauna to survive around the
more than 7,800 hectares
that make up the park.
Among this fauna that has always inhabited the area we can find the Florida black bear, the wood stork, the bald eagle, the blue crab, the stingray or even some caiman resting on the shore.
Activities available
The list of
available activities
to do in Wekiwa Springs State Park is very extensive:
Cycling
Camping
Hiking
Paddle Surf
Canoe ride
Kayak ride
Swimming
Horse ride
Etc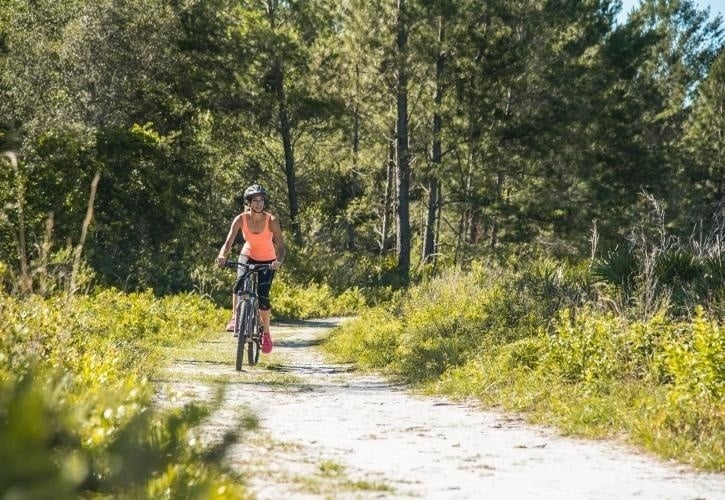 So, if you consider yourself a big fan of practicing
outdoor sports
, without a doubt, this is your place.
Lake Apopka
This lake is a true diamond in the rough and the restoration of the old manure farms that were in the area has made it once again a
paradise for native animals
and
a jewel for visitors
just 49 minutes by car from
Park Royal Orlando
.
Wildlife
One of the reasons why Lake Apopka is well known is because of the
large community of birds
, with up to
372 different species
that have been recorded by sighting to this day. This fact means that the lake has the largest list of birds in the state of Florida.
Among
other species of animals
that can also be found we see:
American alligators


Jaguars
Otters
Raccoons
Bears
Armadillos
Coyotes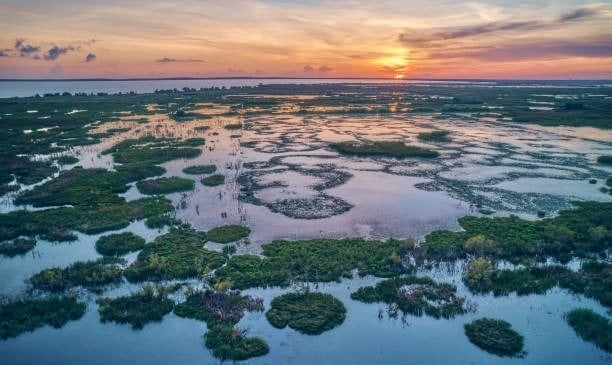 Activities available
There are 3 paths prepared for cycling and hiking where you will surely find a large number of native species.
On the north shore of the lake and on the paths of "Clay Island" horseback riding is allowed.
On weekends and holidays there is a road through the forest where you can take motorized rides.
There is a channel where you can rent motor boats, kayaks or canoes.