New Year's Purpose 2023 : A tour around Argentina
Hotels & Resorts
20/01/2023
Thanks to the exceptional location of this country, it is easy to find natural landscapes everywhere in addition to a wide variety of activities to do outdoors or indoors such as hot springs, visiting museums, and taking long walks through the most iconic neighborhoods.
We know that one of your 2023 purposes is to discover new destinations, so keep reading this note and get to know the trendiest places to visit this year in Argentina. We promise you won't regret i.
Caminito in Buenos Aires
The most beautiful, touristic and colorful street of this capital, particularly advisable on weekends when both locals and visitors come to walk around the neighborhood, browse through its stores and have a drink on a terrace while watching tango dancing. There are usually numerous street performers.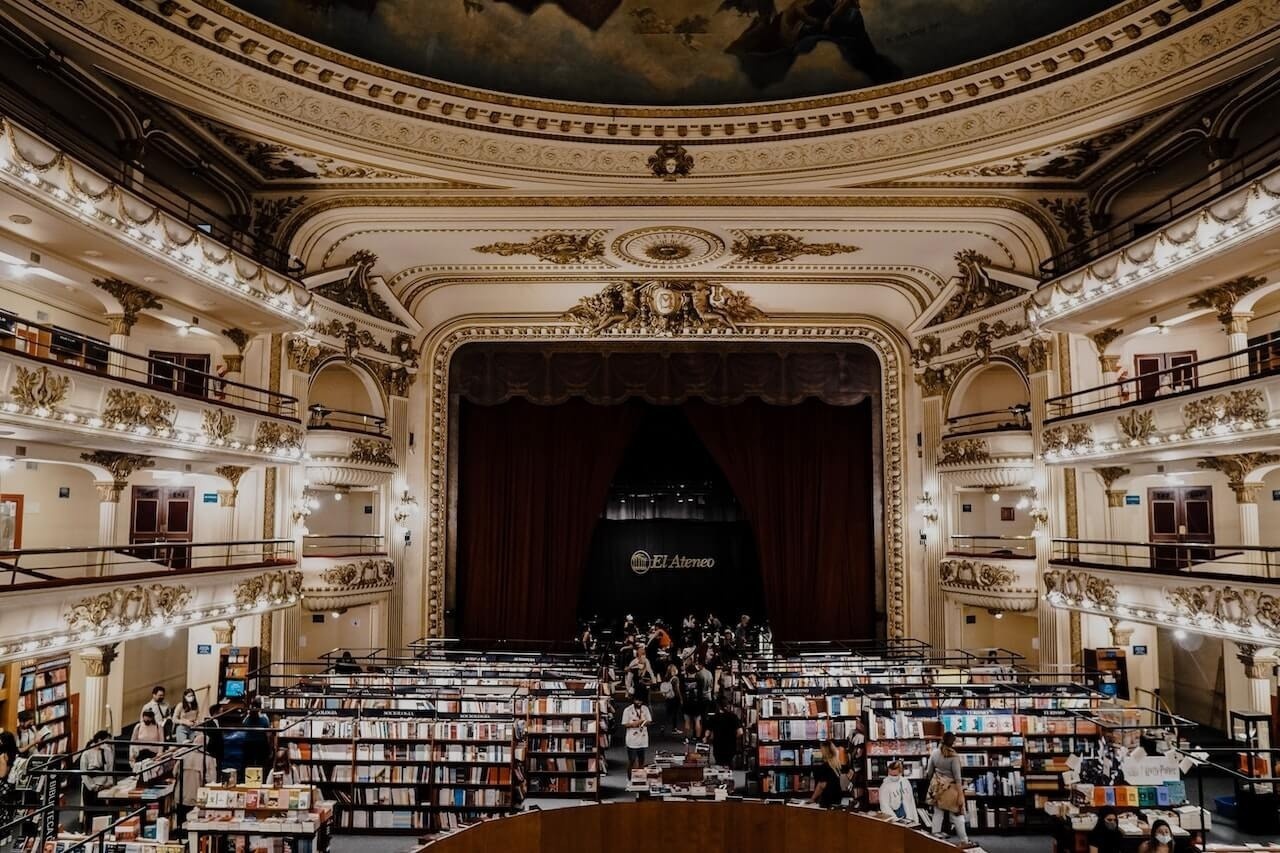 El Ateneo library, an unforgettable jewel
This bookstore was considered the most beautiful one in the world by National Geographic Magazine. It still preserves its original and elegant structure with the balconies and the dome of an old theater. There is also an elegant cafeteria that used to be the stage where you can enjoy breakfast or have a delicious coffee while admiring this impressive structure.
Bariloche, a Switzerland sneak peek
For decades, Europe has been the continent to which hundreds of travelers seek to experience snowy landscapes, high mountains, and funiculars. However, Bariloche is perhaps the closest city that looks like a European country. Bariloche brings amazing views and landscapes suitable for a fascinating picture, but also luxury spas, comfort hotels, and the possibility to do activities such as skiing, hiking, horseback riding, and so many more. We highly recommend sailing across Nahuel Huapi Lake and visiting Arrayanes Island, which has a population of endemic trees that you will not find anywhere else in the world.
El Calafate, a taste of the Antarctic Arctic Circle
Those who have had the opportunity to get to know the coldest environments in the world claim that the spectacle provided by these destinations is practically unbeatable. El Calafate, a city with few inhabitants, is the gateway to the famous Glacier National Park, a World Heritage Site, which is home to the famous Perito Moreno glacier with a front length of 5 km, or the Upsala Glacier whose extension is approximately 765 km² and boasts the title of being the third largest in South America.
Puerto Madryn and its ecotourism
For those who prefer the beach and its activities, Puerto Madryn is a must-visit option during the Argentine summer between December and March. Puerto Madryn is located just 2 hours away by commercial flight from Park Royal City Buenos Aires and is the place where wildlife lovers go to watch species such as penguins, orcas, and dolphins and scuba dive, snorkel, windsurfing and kayaking with sea lions and elephant seals.
Without a doubt, it will be the best experience of your life!
We want to be closer and closer to you. So, stay with us at
Park Royal City Buenos Aires
and discover why in 2023 our country is one of the best destinations to visit.
Experience it as soon as possible!