What to do and see on your visit to Orlando
Destinations
27/01/2021
If you are passionate about theme parks, don't miss a visit to
Orlando
. Over 70 million tourists visit its seven theme parks and two water parks every year. Warm weather, international gastronomy, great leisure options, and
hotels in Orlando near Universal Studios
make this a destination worth a trip at least once in a lifetime.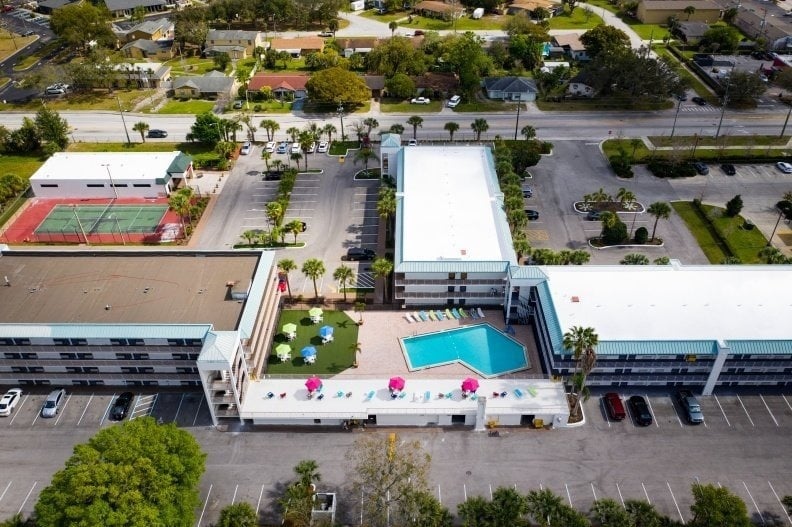 Geographical framework and connection points
Kissimmee
is a small city south of Orlando and is easily accessible from many places. It is in Florida's center, 235 miles from Miami. Kissimmee is the ideal place to stay on an Orlando vacation: the city has a wide range of restaurants, shops, supermarkets, and entertainment, and it is quiet and convenient. It is on Lake Toho's shore and has several parks and gardens perfect to rest a bit from the amusement park's bustle and fun.
Orlando is much more than Amusement Parks
Of course, Orlando's main attractions are the amusement parks. Walt Disney World and Universal Studios are the most famous. But there is much more to do in Orlando: discover the culture, gastronomy, and shopping in a cosmopolitan American city.
Old Town Kissimmee is a representation of a classic Florida city. Other places of interest are the Kennedy Space Center, the Great Magic Hall, and the Skeletons Museum, which surprises visitors with more than 400 different skeletons.
Shopping is an emblematic Orlando experience. Orlando International Premium Outlets is very close to Universal Orlando (about 15 miles from the hotel). Orlando Vineland Premium Outlets is closer to Disneyworld and only 11 miles from Park Royal Orlando.
Stay at Park Royal Orlando Hotel
Park Royal Orlando Hotel has a
privileged location
in the
heart of Kissimmee's commercial area
, making it one of
Orlando's best hotels near Universal Studios 
(11 miles) and Walt Disney World (17 miles).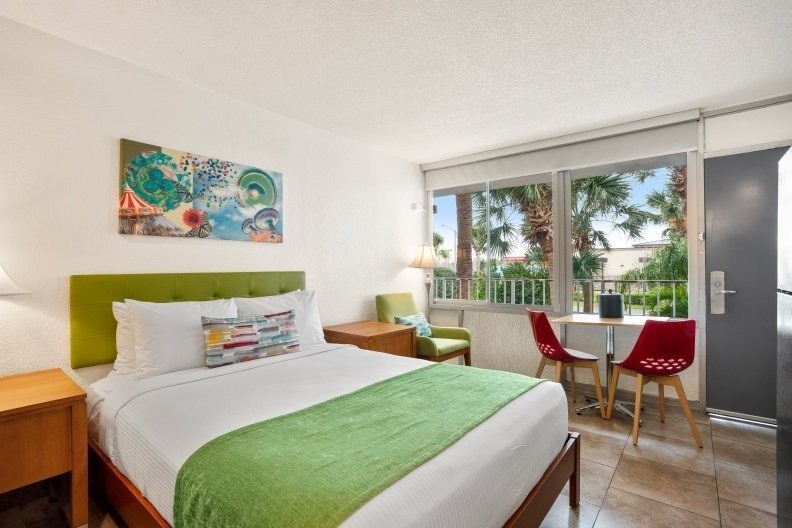 It is easily accessible from I-92. Numerous restaurants, bars, and convenience stores are just steps from the hotel. Its pool and terrace with sun loungers are comfortable. Park Royal Orlando is an excellent option to stay while enjoying all that Orlando has to offer.
Tips to make the most of Orlando
When planning your trip, a choice is to rent a car to move comfortably around the region and enjoy most attractions. Of course, there are other options. Do you want to know how to get to the city of Orlando from the airport?
Private or Shared Cab
If you prefer the convenience of a cab to get to downtown Orlando in about 20 minutes, request one in Level 2 of both Zone A and Zone B of the airport. Shuttle vans offering shared service are on Level 1 in Zones A and B. Shuttle van fares are per person.
By Bus
Lynx buses connect travelers to various points in Orlando and depart from the airport's Zone A on Level 1. Service is available Monday through Sunday, and the trip to downtown Orlando takes about 40 minutes.
By Train
The SunRail connects passengers from the Airport to Sand Lake Road Bus Station, and from there, depending on your destination, you may need to take the bus or other transportation.
We are sure these ideas will help you get ready to pack your bags and experience the vacation of a lifetime. We expect you at one of the
best hotels in Orlando near Universal Studios: Park Royal Orlando.