All you need to know if you travel to Los Cabos
Destinations
26/04/2021
Planning a vacation is one of the most enjoyable sensations in life. For that reason, Park Royal Hotels & Resorts invites you to plan your next adventure in Los Cabos, one of the most beautiful beach destinations located at the southern tip of Mexico's Baja California Peninsula. Discover some of the most exciting things to do in Los Cabos. Are you ready to conquer this destination?
Los Cabos location and main attractions
Los Cabos is among Mexico's top tourist areas and is also one of the best vacation destinations in the world. Los Cabos has rocky and desert regions and breathtaking beaches that offer activities for all tastes and ages. If you like hiking, fishing, zip-lining, snorkeling, or ecotourism; if you enjoy taking boat trips with your family or romantic partner; and if you are looking for exciting nightlife and delicious gastronomy, without a doubt, Los Cabos is your place!
The unique contrast between the desert and the sea turns Los Cabos into a dream destination that seduces everyone who visits from all over the world. Do you know this area has warm weather most of the year? The average temperature is 75 degrees Fahrenheit.
What to do in Los Cabos?
Los Cabos has a unique culinary offering with cuisines from around the world. Among regional dishes, try the fish tacos, the crab doraditas, or the stuffed crab, and don't miss the clamato (tomato juice with seasoned clam). But that's not all, in Los Cabos you can buy handicrafts, enjoy a day in the sun on some of Cabo San Lucas's famous beaches. You can also visit the iconic Arch and the famous Playa del Amor (Lovers Beach), one of a kind for being a double beach, where the Sea of Cortez meets the Pacific Ocean.
San José del Cabo just 25 minutes from Cabo San Lucas, offers natural activities such as the Estero, a freshwater area with vast natural vegetation that you shouldn't miss!
Other places to visit in the destination are Port of Los Cabos Marina, the Leonora Carrington's sculptures, and the Paseo del Arte on Thursday nights to enjoy the galleries. Other must-sees are the organic market and handicraft shops. Enjoy the delicious culinary offer and original family activities such as swimming with dolphins, riding a camel or a horse, going on a motorcycle excursion, and much more.
Visit Todos Santos, a fascinating place declared Magical Town in 2006, just 90 minutes from Los Cabos. It's a paradise for surfers, and it offers a lively cultural atmosphere, including an international film festival, a wine festival, and many galleries.
Looking for hotels in Los Cabos?
If you are looking for hotels in Los Cabos, Park Royal Homestay Los Cabos hotel is one of your best options. Located in a quiet and safe residential area, a few yards from a golf course. The hotel offers different tourist services and car rentals. Guests will enjoy a comfortable stay in its spacious natural light and fully equipped suites with a desk with lamp, fridge, television, iron and board, hairdryer, telephone, and air conditioning.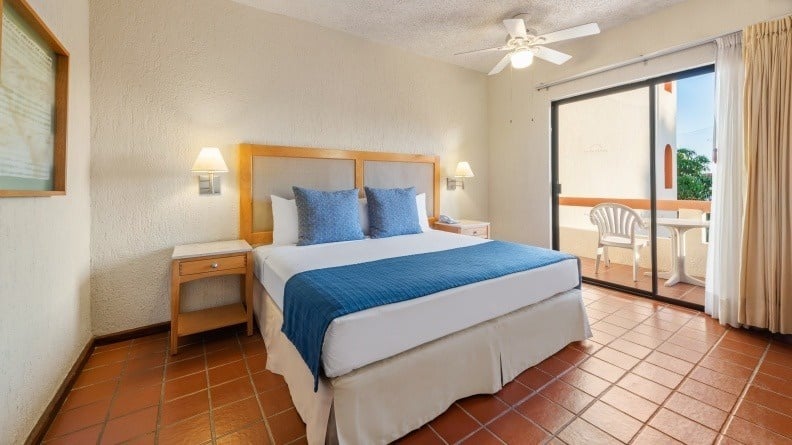 The property offers free wifi and parking, wake-up service, room service, and cribs upon request. Outdoor pools, restaurants, pool bars, and tropical gardens are part of the property. Everything to make you feel at home!
This is just a taste of what to do in Los Cabos. Come and enjoy your vacation at Park Royal Homestay Los Cabos. Don´t miss the opportunity to have a great experience visiting this destination's beautiful beaches and attractions. We are expecting you!