Where to spend Christmas in Mexico
Destinations
04/07/2023
Christmas is a very special time in Mexico, where you can enjoy various traditions and customs that have been passed down from generation to generation. The most famous tradition is the
Christmas Posadas
, which take place from December 16 to 24. It is worth noting the weather during the Christmas season, with a temperature between 9°C and 22°C degrees and little chance of rain.
In addition, in the December season you can taste delicious typical dishes of the time, such as tamales, romeritos and Christmas punch, as well as a wide variety of sweets and desserts. The streets and houses are decorated with Christmas lights and decorations, and the "poinsettia" flowers are very popular at this time of year.
Are you looking for a place to stay in Mexico this Christmas?
Park Royal hotels and resorts are located in privileged areas, on the Mexican Pacific coast and the Mexican Caribbean.
Enjoy exclusive discounts on the official
Park Royal Hotels & Resorts
website and experience unforgettable Christmas holidays at the best price.
Be surprised by the charms of Acapulco
Acapulco is a beautiful coastal city located in the state of Guerrero, on the Pacific coast of Mexico. To get to know this season well, we recommend visiting the city illuminated with lights and decorations, and attending the events and concerts that take place at this time, the city has a spectacular atmosphere.
If you are looking for a place to enjoy the
beach and the sun during Christmas
, Acapulco is your perfect destination. You can get ready to take some walks in the fresh air and visit the impressive beaches of Acapulco, enjoy activities such as water sports and boat tours.
During any season of the year, we invite you to try the delicious food of Acapulco, you will find many local restaurants that offer typical Mexican dishes that will surprise you.
Where to spend Christmas in Acapulco
If you want to visit Acapulco and need an all-inclusive hotel,
Park Royal Beach Acapulco
offers you magical days with panoramic views of the bay and a gastronomic offer that will not leave you indifferent.
Explore Huatulco
Huatulco is another popular tourist destination in Mexico during Christmas. This coastal city is located in the state of Oaxaca, on the Pacific coast of Mexico. Huatulco during the Christmas season is filled with lights, activities and events, enjoy the atmosphere of the city center.
If you like
ecological tourism and adventure
, Huatulco is the perfect place for you. The city has a wide variety of outdoor activities, such as hiking, snorkeling, and kayaking. Also, you have to try the delicious food of Huatulco, you will find many local restaurants that offer typical dishes of the region.
Huatulco, a dream destination to spend Christmas
Our All Inclusive resort is ideal for those looking for a hotel in December, located in a tropical jungle,
Park Royal Beach Huatulco
offers spectacular views of the Pacific coast and the entire Bay of Tangolunda.
Get to know Cancun in the best season
Cancun is one of the most popular tourist destinations in Mexico, and Christmas is an impressive event.
If you are looking for a place to enjoy the beach and the sun during this time, Cancun is the perfect place. The beaches of Cancun are impressive, there are many activities to enjoy water sports. In addition, the city has many local restaurants that offer typical Mexican dishes and international cuisine.
Join the
Christmas festivities in Plaza Kukulcan
, attend the parade and the lighting of the tree that has been taking place for a few years in downtown Cancun and visit the Christmas lights park that takes place on Malecón Tajamar (Christmas Show Cancun).
Enjoy the beaches of Cancun at the best time of the year
Park Royal Hotels & Resort has several options to stay, with privileged locations that will allow you to discover the main attractions and emblematic places at Christmas. In the hotel zone of "the island" in Cancun is the
Park Royal Beach Cancun
with all the amenities, including the Mayan ruins of El Rey, the archaeological site of Yamil Lu'um, a 1-minute walk from the hotel and the interactive aquarium from Cancun, 5 minutes.
Just an 18-minute walk from this hotel are the Grand Park Royal Cancun and The Villas Cancun by Grand Park Royal located on the famous Playa Blanca in Cancun, a luxury resort with incredible views of the Caribbean Sea.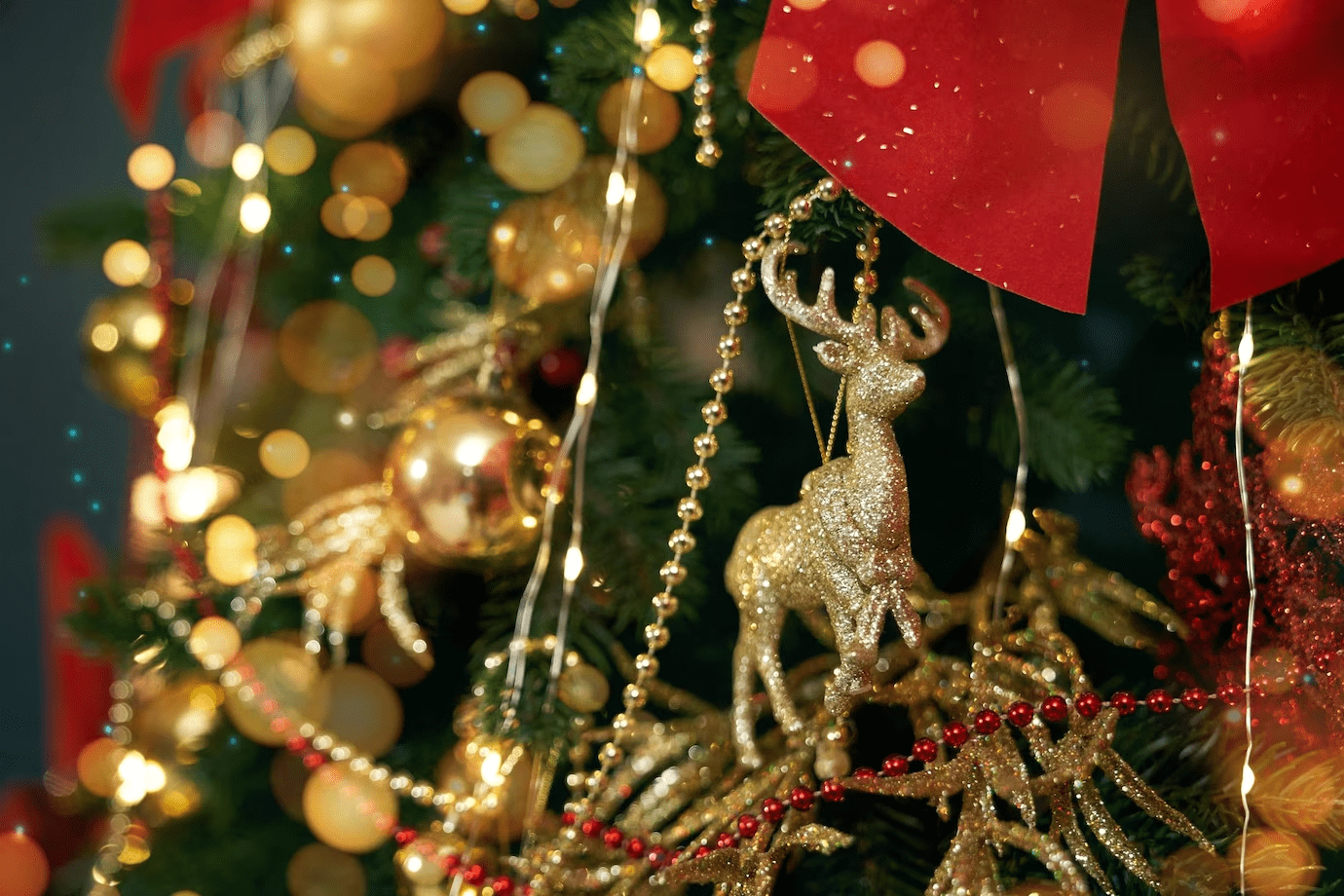 Discover Cozumel
A beautiful island located in the Mexican Caribbean and this is a magical time in the city. Celebrating this season in
Cozumel can be an incredible experience
, combining the good things of a Caribbean island and a tropical Christmas vacation. In addition, this island is an impressive place to practice water sports, such as snorkeling and diving.
During the season do not forget to visit the ecological park of Punta del Sur beach, the adventure park on Chankanaab beach and on Christmas day, you can go to Corpus Christi and listen to a traditional Christmas mass.
Christmas and New Years Cozumel Style
Do you want to spend December 24? Grand Park Royal Luxury Resorts offers you one of the best resorts on the island, the
Grand Park Royal Cozumel
, with an exclusive beach, infinity pool and spa, among other exclusive services.
Travel to Ixtapa
A very popular tourist destination located on the Pacific coast of Mexico. With its beautiful white sand beaches and crystal clear waters,
Ixtapa is an ideal place to spend a relaxing and peaceful Christmas vacation
.
There are many things to do in Ixtapa during the season, such as walking on the beach and enjoying the sun, sea and sand, or taking a bike tour of the city and its surroundings. If you like golf, there are several golf courses in the area, including the 18-hole Palma Real golf course. This time is a special time in Zihuatanejo, there are many festive events that take place in the city during the Christmas season. One of the most popular events is the Ixtapa Christmas Festival, which includes live music, dance performances, and a wide variety of activities for the whole family. Kyoto Plaza, adorned with a huge Christmas Pine tree, with many details and incredible lights for your family photos.
Celebrate Christmas in Ixtapa
Located in the center of the hotel zone, one of the best places to stay in Zihuatanejo is the
Park Royal Beach Ixtapa
. An ideal option for family trips where you will find fun, gastronomy and relaxation. Live your vacations in this All Inclusive resort located on El Palmar beach.
Visit Mazatlán
If you're looking for an exciting place to spend Christmas, Mazatlán is a great option, known for its beaches, restaurants, and vibrant nightlife.
During the Christmas season, there are many festive events that take place in Mazatlán, such as the
Festival of Light
, an annual event that features a parade of illuminated boats and a fireworks display.
You can attend the town's traditional posada, which is a traditional Mexican celebration that takes place during the nine days leading up to Christmas. Enjoy a walk on the beach, take a boat excursion to see whales or enjoy the panoramic view of the city from the Mazatlán Lighthouse. If you are looking for adventure, you can also zip line in the area or explore the Sierra Madre in a Jeep.
Live in the Mazatlan Christmas spirit
Park Royal has a minimalist resort in the Mazatlán Marina, the
Park Royal Beach Mazatlán
, with spectacular views of the sea and spaces to enjoy the wonderful Pacific sunsets, accompanied by a range of regional, national and international food and drinks. A restful rest in the Mexican Pacific with more than 130 rooms.
Discover Puerto Vallarta
If you are looking for a
combination of relaxation and adventure to spend Christmas
, this is the perfect option. A very popular tourist destination on the Pacific coast of Mexico, known for its beautiful beach and gourmet restaurants.
There are many exciting activities to do in Puerto Vallarta during this time. You can enjoy a day at the beach, take a boat trip to explore the beautiful. Several local markets open this season selling all kinds of artisan items, from leather to handmade jewelry.
Where to celebrate Christmas in Puerto Vallarta
An all-inclusive resort on the beach awaits you to spend your vacation. The
Hotel Grand Park Royal Puerto Vallarta
, a resort facing the sea and direct access to the beach with 222 rooms and a sophisticated design, a magnificent opportunity for your Christmas in Puerto Vallarta.
Travel to Los Cabos
Located at the southern tip of the Baja California peninsula, Los Cabos is a coastal city that combines
stunning desert scenery and a paradisiacal beach
. This location is made up of two main cities, Cabo San Lucas and San José del Cabo, which are separated by a 33 kilometer tourist corridor. We are sure that you will be surprised by the Cabo San Lucas Christmas Nautical Parade, each boat is decorated in a different way and always with incredible lights, an unmissable event for your vacation.
There are also Christmas markets and craft fairs where you can find unique gifts and Christmas decorations to take home with you. Also, many churches celebrate Christmas with special masses and festivals.
Places to spend Christmas in Los Cabos
Hotel Park Royal Homestay Los Cabos
, located in the beautiful town of San José del Cabo, offers spacious suites decorated and equipped with all the comforts for an unforgettable lodging experience. Enjoy water sports and visit restaurants, nightclubs and golf courses, considered among the most beautiful in the world in this unique 33-kilometer destination that connects San José del Cabo and Cabo San Lucas in the south of the Baja California Peninsula.